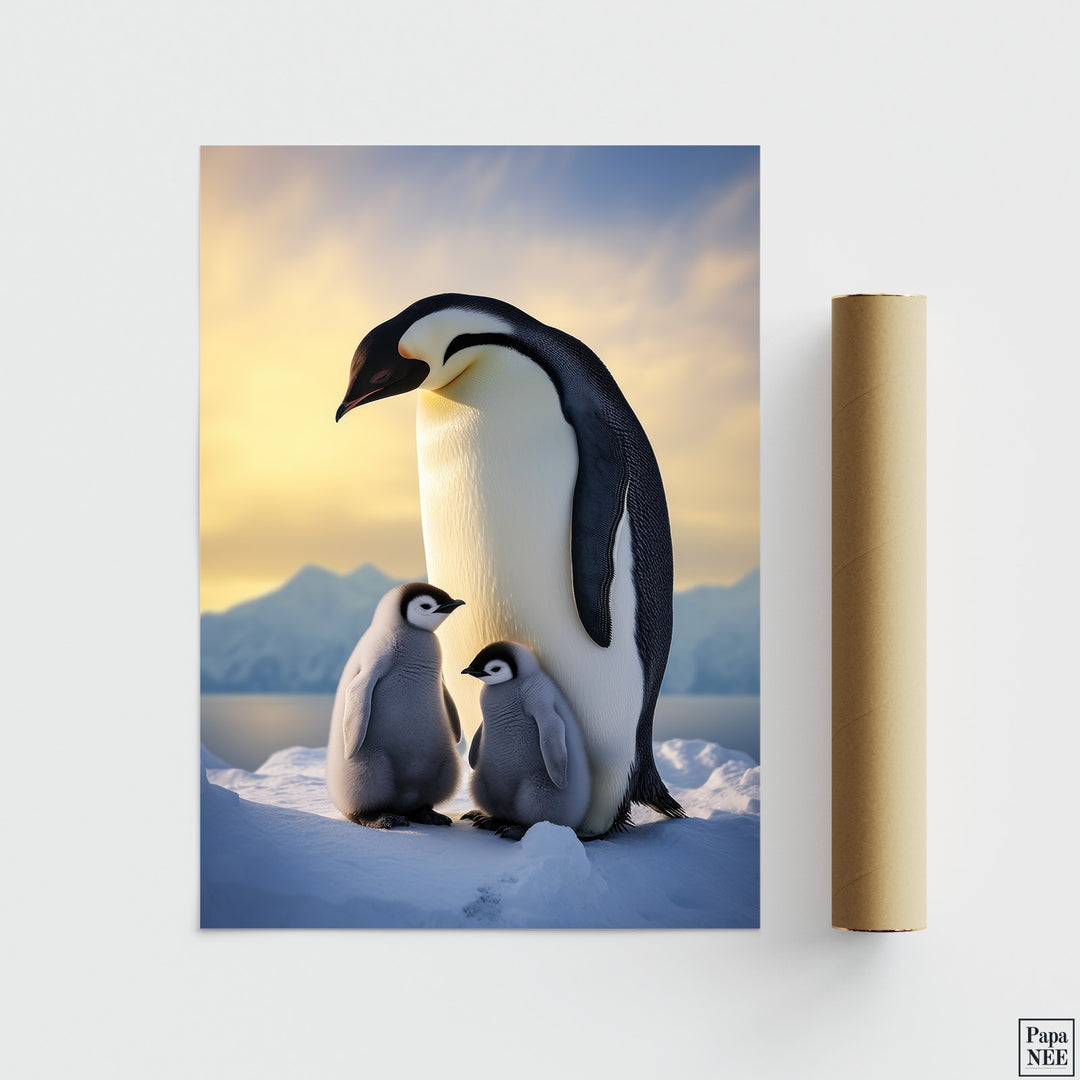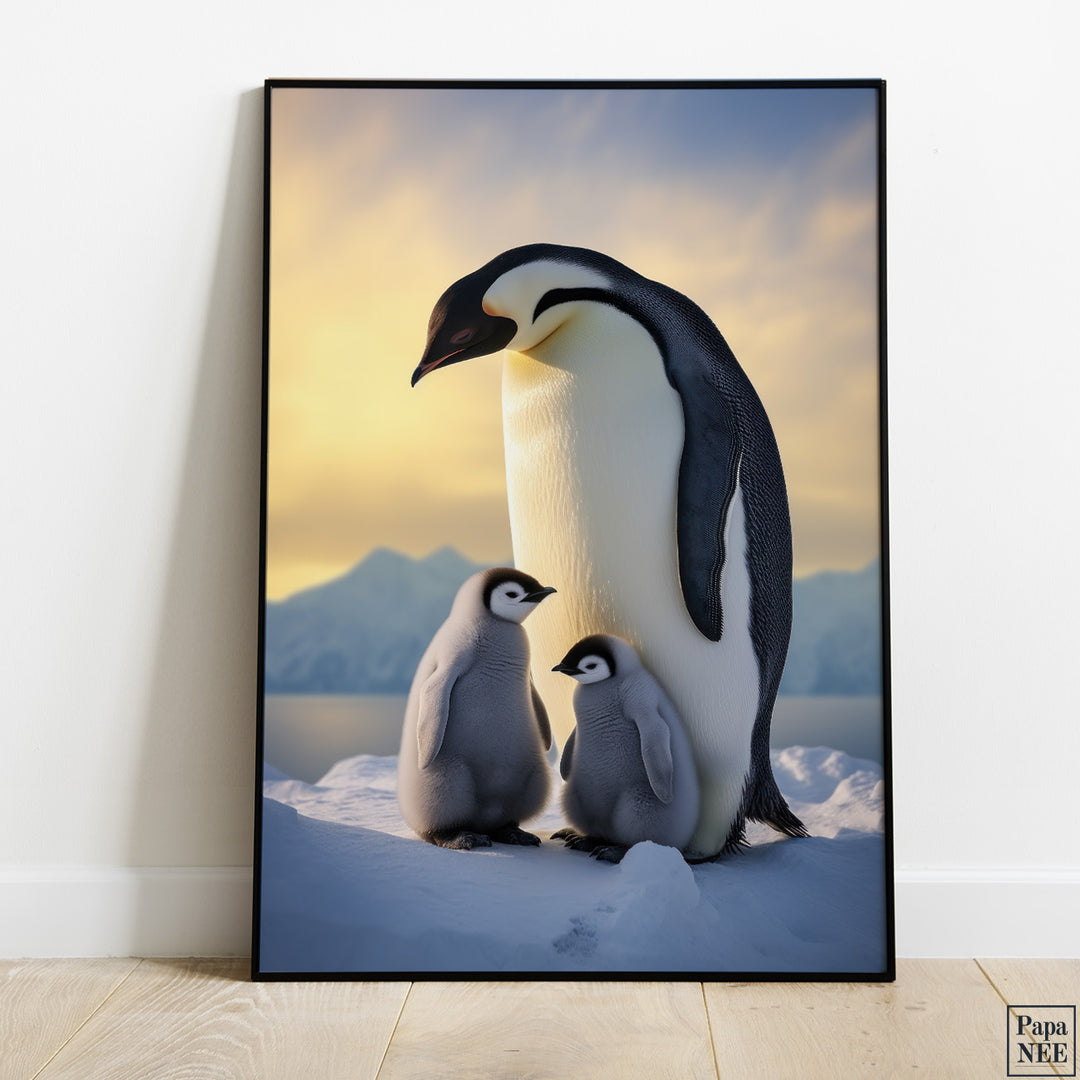 Penguin Family
Regular price
$55.96
Sale price
$39.96
Save 29%
/
---
30-Days Money-Back Guarantee

---
Explore the heartwarming world of the Antarctic wilderness with our "Penguin Family" poster. This captivating artwork showcases the love and dedication of an emperor penguin she nurture her adorable fluffy chicks in the unforgiving Antarctic landscape.

Each detail in this poster, from the resilient penguins to the pristine icy surroundings, comes to life with vivid colors and stunning realism. Bring the enchantment of the Antarctic wilderness into your home and appreciate the strength and beauty of nature every day.

Crafted with care, this poster is not only a work of art but also a testament to the incredible bond of family and the resilience of life in the harshest of environments. Embrace the charm of this Antarctic wildlife scene with our exclusive "Penguin Family" poster today.

Please note that frame is not included.
Our high-quality posters are printed on fine art museum-quality matte paper (250 g/m²) using archival ink that ensures to keep the colors vivid and vibrant for decades.

We use advanced photo editing software to enhance all motives for crystal-clear quality, ensuring every detail shines.
Our commitment to exceptional image quality ensures your new posters will be stunning.
Trust us to make your new artwork truly unforgettable.

Please note that frame is not included.
At Papanee, we prioritize customer satisfaction and take pride in providing you with a smooth, reliable and hassle-free shipping process.
By ordering with us, you always get:
Free Worldwide Shipping
Track & Trace included
Delivery in 4-7 days
Thanks to our extensive network of worldwide fulfillment centers, you never have to worry about any duties or import tax as we always strive to fulfill your order within your home country.
Our posters are made from FSC-certified paper, making them a responsible and sustainable choice for the environmentally conscious art enthusiast.