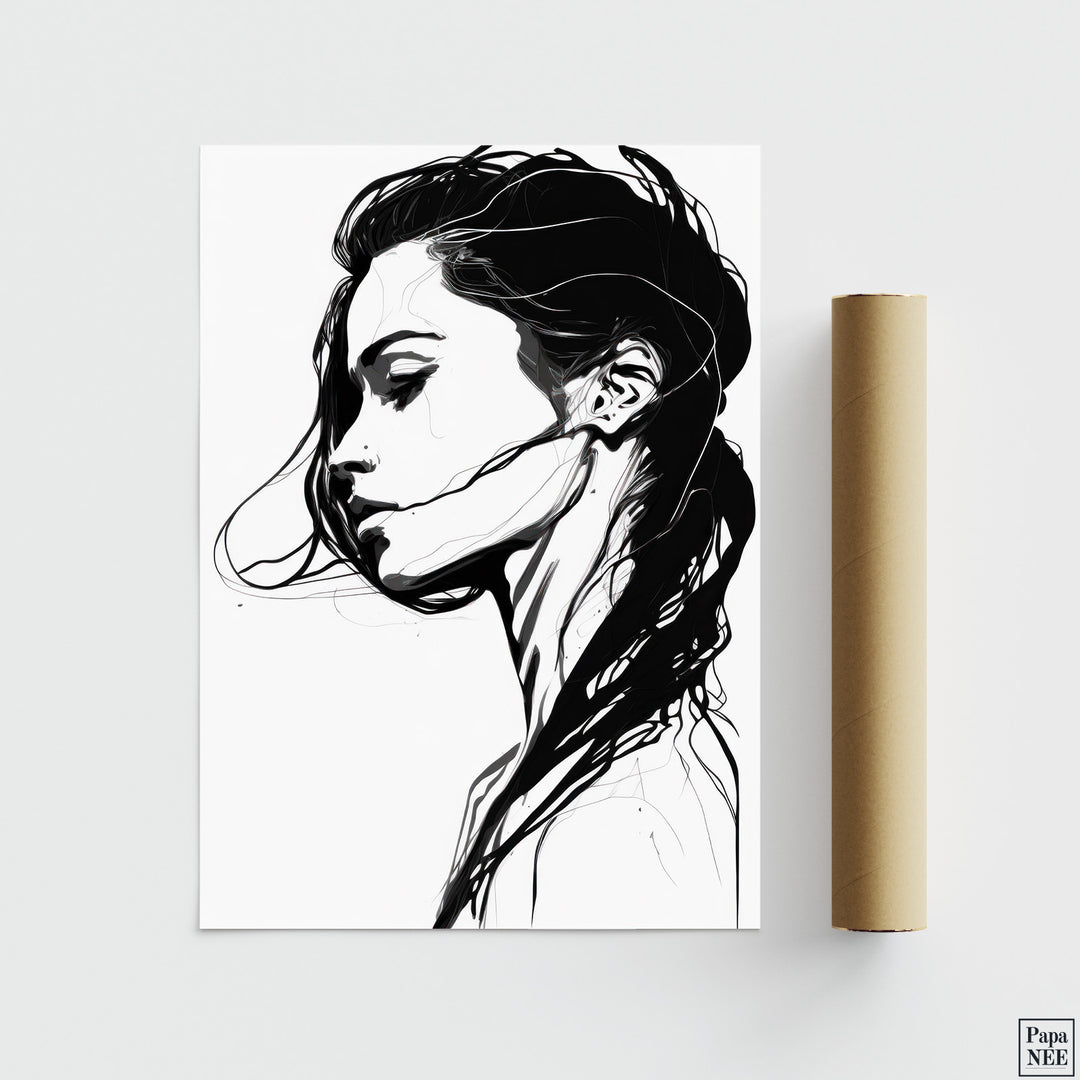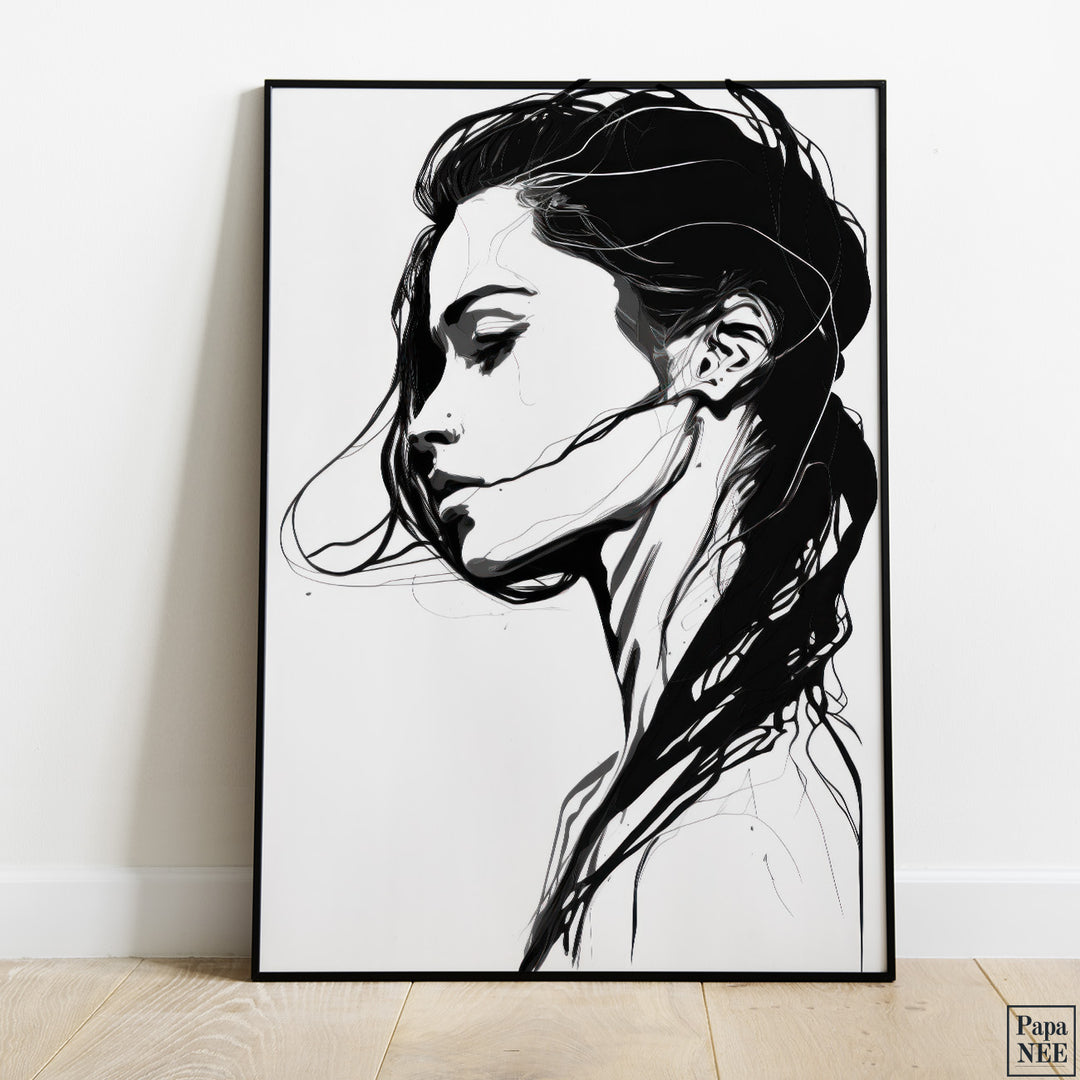 Monochrome Profile
Regular price
$55.96
Sale price
$39.96
Save 29%
/
---
30-Days Money-Back Guarantee

---
Experience the captivating elegance of our "Monochrome Profile" poster, where simplicity and sophistication merge effortlessly. This arresting work of art beautifully portrays a woman in profile, her eyes serenely closed, rendered in a captivating one-line painting style.

With a striking monochromatic palette, this poster creates a visual masterpiece that commands attention in any setting. The bold black lines stand in stark contrast against a pristine white backdrop, creating a mesmerizing composition.

Characterized by its strong, minimalist design, this poster exudes refinement and aesthetic charm. It serves as a testament to the inherent beauty found in the purest and most uncomplicated forms, making it a perfect addition to any space.

Please note that frame is not included.
Our high-quality posters are printed on fine art museum-quality matte paper (250 g/m²) using archival ink that ensures to keep the colors vivid and vibrant for decades.

We use advanced photo editing software to enhance all motives for crystal-clear quality, ensuring every detail shines.
Our commitment to exceptional image quality ensures your new posters will be stunning.
Trust us to make your new artwork truly unforgettable.

Please note that frame is not included.
At Papanee, we prioritize customer satisfaction and take pride in providing you with a smooth, reliable and hassle-free shipping process.
By ordering with us, you always get:
Free Worldwide Shipping
Track & Trace included
Delivery in 4-7 days
Thanks to our extensive network of worldwide fulfillment centers, you never have to worry about any duties or import tax as we always strive to fulfill your order within your home country.
Our posters are made from FSC-certified paper, making them a responsible and sustainable choice for the environmentally conscious art enthusiast.