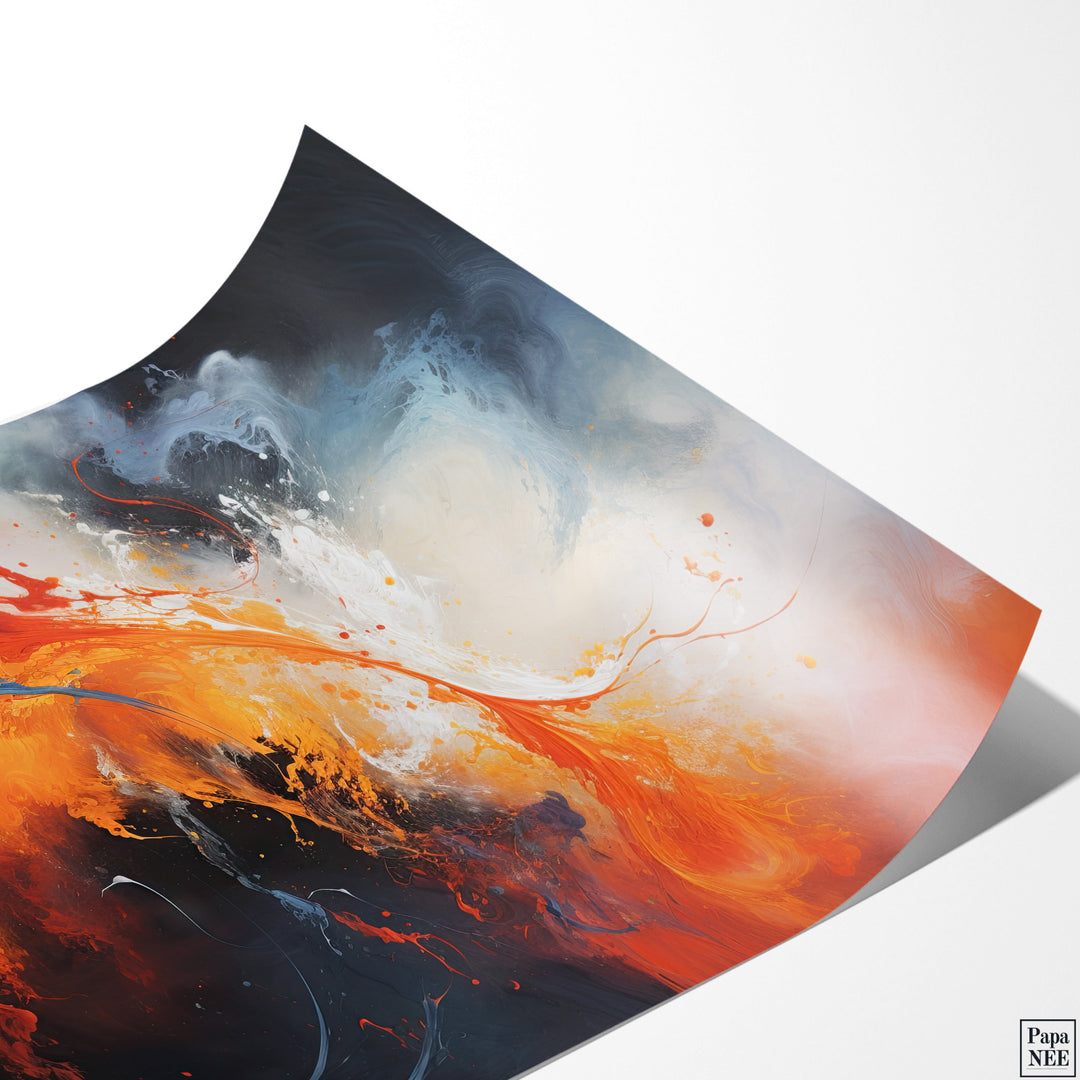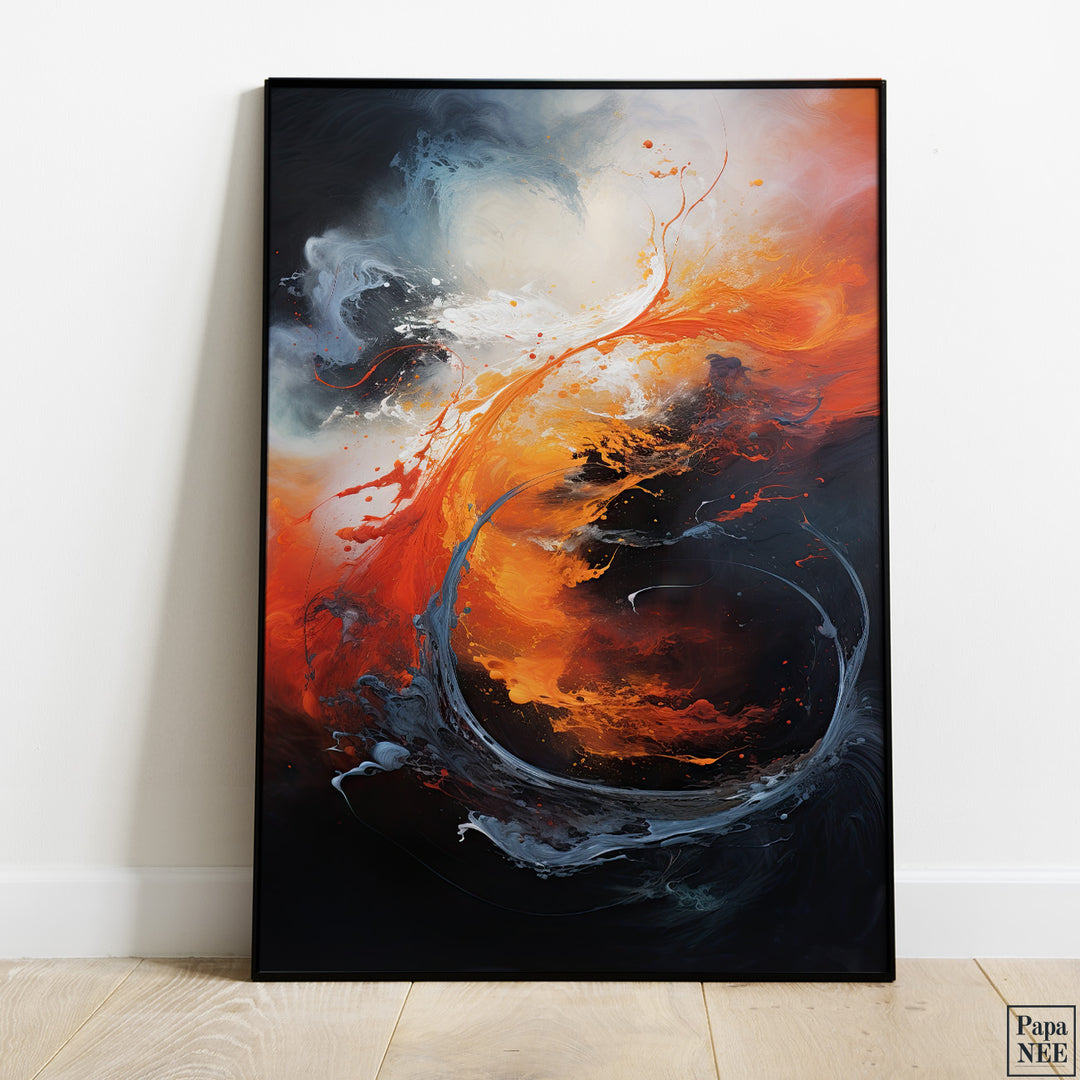 Elemental Fusion
Regular price
$55.96
Sale price
$39.96
Save 29%
/
---
30-Days Money-Back Guarantee

---
Experience the captivating clash of elements with our exclusive "Elemental Fusion" abstract art poster. This stunning piece depicts the dynamic meeting of sea water and fiery lava, creating a visually striking contrast.

The lower section, in deep, enigmatic dark tones, represents the depths of the ocean. In the middle, vibrant shades of orange capture the intensity of molten lava, radiating energy and power. Towards the upper part, serene whites suggest the ethereal beauty of clouds or the sky.

This poster is a testament to the exquisite balance between opposing forces, showcasing the raw beauty of nature's contrasts. With its vivid colors and mesmerizing composition, it's an ideal choice for adding a touch of drama and intrigue to your space.

Whether you're an art enthusiast or seeking to make a bold statement in your decor, "Elemental Fusion" is the perfect choice. Transform your surroundings with this captivating artwork that embodies the harmonious interplay of the elements.

Please note that frame is not included.
Our high-quality posters are printed on fine art museum-quality matte paper (250 g/m²) using archival ink that ensures to keep the colors vivid and vibrant for decades.

We use advanced photo editing software to enhance all motives for crystal-clear quality, ensuring every detail shines.
Our commitment to exceptional image quality ensures your new posters will be stunning.
Trust us to make your new artwork truly unforgettable.

Please note that frame is not included.
At Papanee, we prioritize customer satisfaction and take pride in providing you with a smooth, reliable and hassle-free shipping process.
By ordering with us, you always get:
Free Worldwide Shipping
Track & Trace included
Delivery in 4-7 days
Thanks to our extensive network of worldwide fulfillment centers, you never have to worry about any duties or import tax as we always strive to fulfill your order within your home country.
Our posters are made from FSC-certified paper, making them a responsible and sustainable choice for the environmentally conscious art enthusiast.