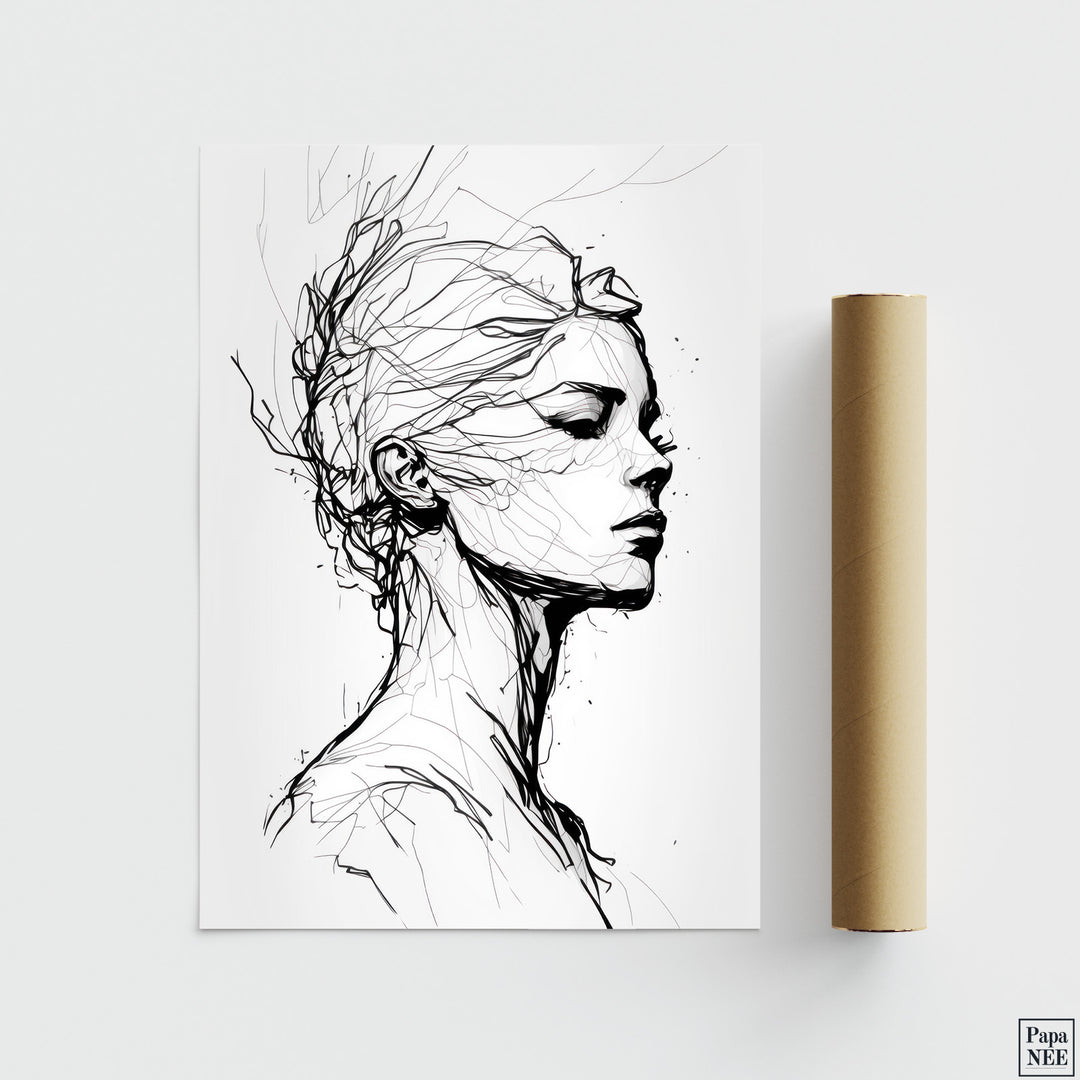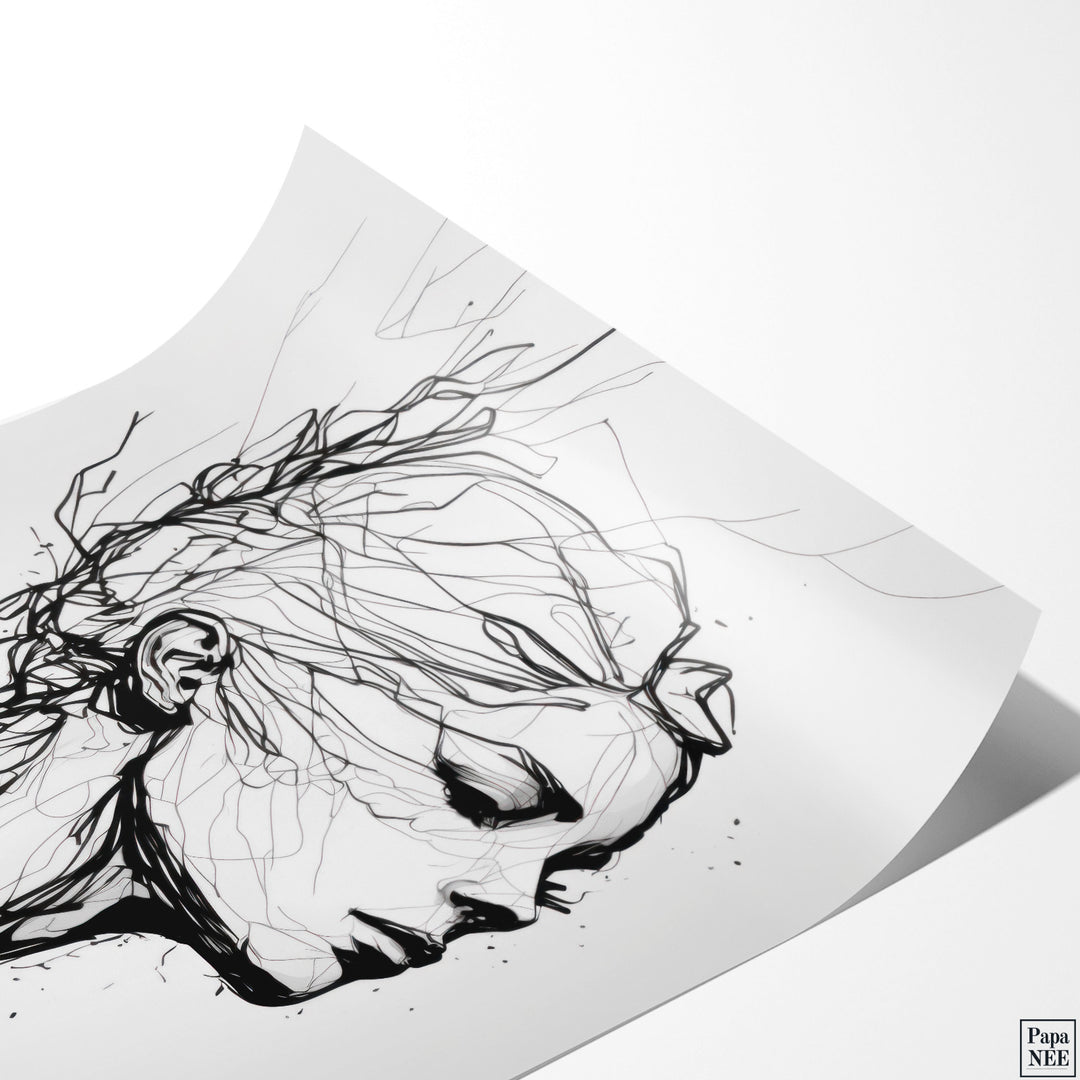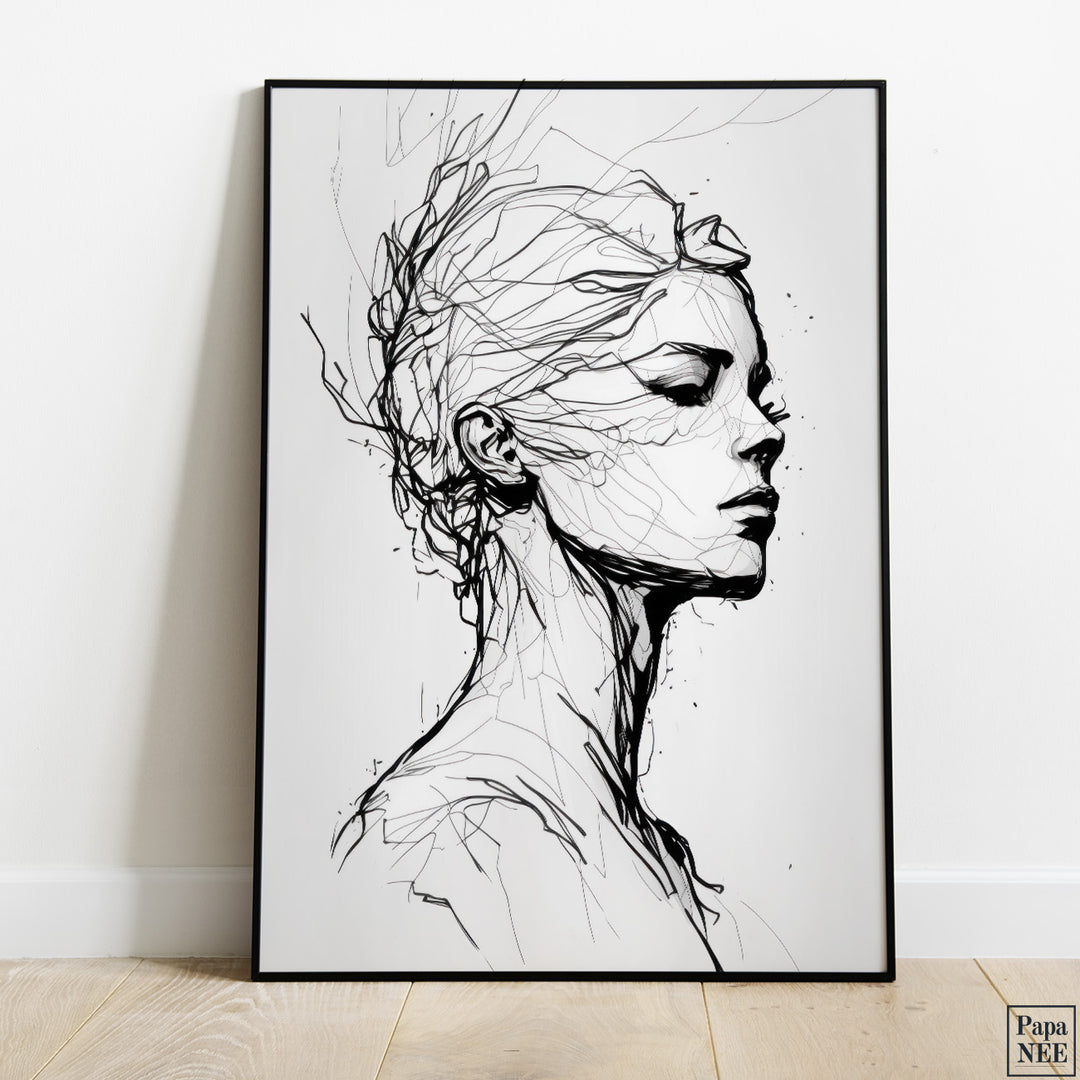 Dynamic Beauty
Regular price
$55.96
Sale price
$39.96
/
---
Discover the mesmerizing allure of our 'Dynamic Beauty' poster, a captivating masterpiece that elegantly blends artistry and sophistication. This abstract portrait of a woman, skillfully crafted from intricate black lines, evokes a sense of vitality and movement, particularly in the flowing strands of her hair.

With a soft grey background setting the stage, this artwork creates a harmonious contrast, emphasizing the dynamic nature of the subject. The fine details and expert composition make this poster a statement piece that effortlessly adds a touch of contemporary elegance to any space.

Designed to stand the test of time, this poster is printed on high-quality archival paper, ensuring the longevity of its vivid black lines and soft grey hues. Whether you're an art enthusiast or seeking a striking addition to your decor, 'Dynamic Beauty' promises to infuse your surroundings with a sense of modern sophistication and artistic allure.

Bring this unique piece of art into your home or workspace and immerse yourself in the timeless beauty of 'Dynamic Beauty.' Elevate your decor and inspire your creativity with this captivating poster today.

Please note that frame is not included.

Our high-quality posters are printed on fine art museum-quality matte paper (250 g/m²) using archival ink that ensures to keep the colors vivid and vibrant for decades.

We use advanced photo editing software to enhance all motives for crystal-clear quality, ensuring every detail shines.
Our commitment to exceptional image quality ensures your new posters will be stunning.
Trust us to make your new artwork truly unforgettable.

Please note that frame is not included.
At Papanee, we prioritize customer satisfaction and take pride in providing you with a smooth, reliable and hassle-free shipping process.
By ordering with us, you always get:
Free Worldwide Shipping
Track & Trace included
Delivery in 4-7 days
Thanks to our extensive network of worldwide fulfillment centers, you never have to worry about any duties or import tax as we always strive to fulfill your order within your home country.
Our posters are made from FSC-certified paper, making them a responsible and sustainable choice for the environmentally conscious art enthusiast.